Start Here
If you're like most of the people who read my blog, you are an ambitious and creative individual that strives for bigger and better things every day that you wake up. You imagine the life that you could create and you work towards it. You have a startup business idea that you want to pursue and you're ready to take it to the next level.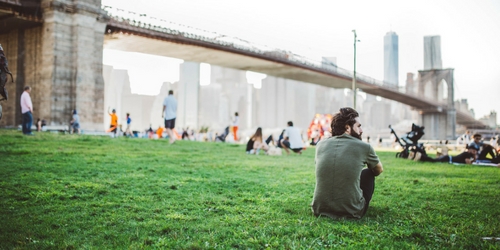 The unfortunate reality is that something continues to get in the way. Maybe you have a full-time job that's eating up your time or you don't have the money to get the startup business off the ground. Or perhaps you've started, but are not happy with the initial progress that you're seeing. Maybe this is where your head is at…
I'm frustrated with the start of my business and I don't see the next steps forward. I've tried multiple strategies, but I continue to hit dead ends. I wish that I had a stronger road map to get more customers and build my business into a profitable organization.
Is This Where You're At?
Be honest as you think about these questions:
Are you lost in the beginning phases of starting up?
Do you feel like your startup business is running you, instead of the other way around?
Do you feel that there is too much to do and not enough time?
Do you think about stopping your startup business on certain days?
If any of these ring true, you shouldn't feel alone. This is a situation almost every entrepreneur finds themselves in at one point or another.
I Understand How You Feel
I completely understand the feeling of being lost with your startup business and not knowing if you'll make it through to the next day. That feeling when you think the walls are closing in and you're not sure how you'll dig your way out.
I started my first business in college at 20 years old while balancing courses in business, economics, and mathematics. I was striving for A's in all of my classes, founding a chapter of the Delta Tau Delta fraternity, and trying to build a million dollar company. I was flying by the seat of my pants and there were many days when I didn't think it would all work out.
Throughout my years of being a CEO of a multi-million dollar eCommerce company and now a CMO of a rapidly growing online hiring marketplace, I have experienced the ups and downs of building a startup business from the ground up. It's damn hard work. But I've also learned that with the right strategy and people any business goals can be achieved.
If you're like me, you have a constant want to grow and leave an impact on the world. You appreciate your friends and family who have supported you along your journey. And you're always seeking new strategies to reach your goals faster.
My Goal for Writing this Blog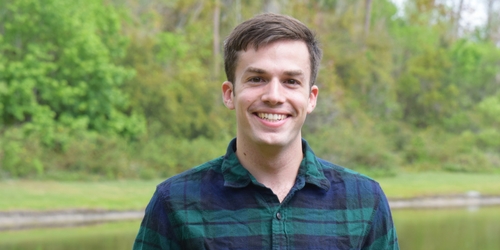 Through my blog, guest articles, and the podcasts that I am featured on, my goal is to give you the tools to succeed in building your own million dollar company. I aim to make my content actionable supported with tools that I use in my life so that you can take the articles and test them in building your business.
When I was starting my companies, I was constantly searching for small hacks that more experienced entrepreneurs were using to grow faster. Over the years, I've built my own Entrepreneur Toolbox and I'm here to share it with you so that you can do the same.
If you're new to my site, get started by reading my most popular content and becoming familiar with the 100 Steps to Build a Startup Business Road Map.
My Most Popular Articles
Startup Financials
Building Your Product or Service
Landing Customers
Building a Team
Productivity
The Startup Business Road Map
To further simplify the steps to build a million dollar business, I've put together a comprehensive guide of 100 action steps you can take in the first year of building your startup business. The links to each article will be updated over time.
Much more to come! Updated every other week.
The Blog Archive
I've been writing articles about startup entrepreneurship and eCommerce since 2015 and all of my articles can be found in the archives of this blog. The archives are packed with stories of building my first two companies into million dollar organizations. Be sure to give them a look.
My Products and Services
Everything on my blog is free for educational purposes. However, I do have my own book, Free Up Your Business: 50 Secrets to Bootstrap Million Dollar Companies, and mentorship services that I offer to anyone on their path to building their own million dollar company. Be sure to check out my Recommended Startup and Entrepreneurship Books and the Work With Me section of the blog.
Using Affiliates on this Blog
Throughout the blog, you'll find links that bring you to books, tools, and other services that can help you on your journey to building your own million dollar business. All of my recommendations are based off of my own experience using them. To be completely transparent, some of them have been linked through affiliate relationships which I may receive compensation for.
Subscribe to My Blog
To stay up to date with all new blog articles as they're released, take a minute to subscribe to my blog. Subscribing is fast, easy, and you can unsubscribe at any time.
A key component of building a million dollar company is having a mentor who has been there before. I learned that at an early age and have had the pleasure of being guided by amazing entrepreneurs. I'm here to be that mentor for you as you take your idea and transform it into a million dollar organization. Let's get started together!