As an eCommerce entrepreneur, what eCommerce podcasts should you be following?
Successful entrepreneurs have a certain drive, and part of this is enjoying the exploration phase of starting out. It's so exciting to dig into stuff and figure it out on your own. But this can get frustrating at a certain point, and it sure can eat up all your time. Thankfully, there are a lot of other successful entrepreneurs out there who regularly share tips and strategies on eCommerce podcasts.
Tuning into eCommerce podcasts is a great way to access helpful information on the go – the default mode of busy entrepreneurs. Here are 15 eCommerce podcasts that offer up practical advice for those just starting out with online selling.
Host:  Andrew Youderian, author of The Ultimate Guide To Dropshipping
Tagline:  Advice for Independent Store Owners
This is a highly informative and interesting podcast with strategies and tips shared through the real stories of eCommerce influencers and successful online retailers. The advice shared is relevant and applicable to almost every type of business.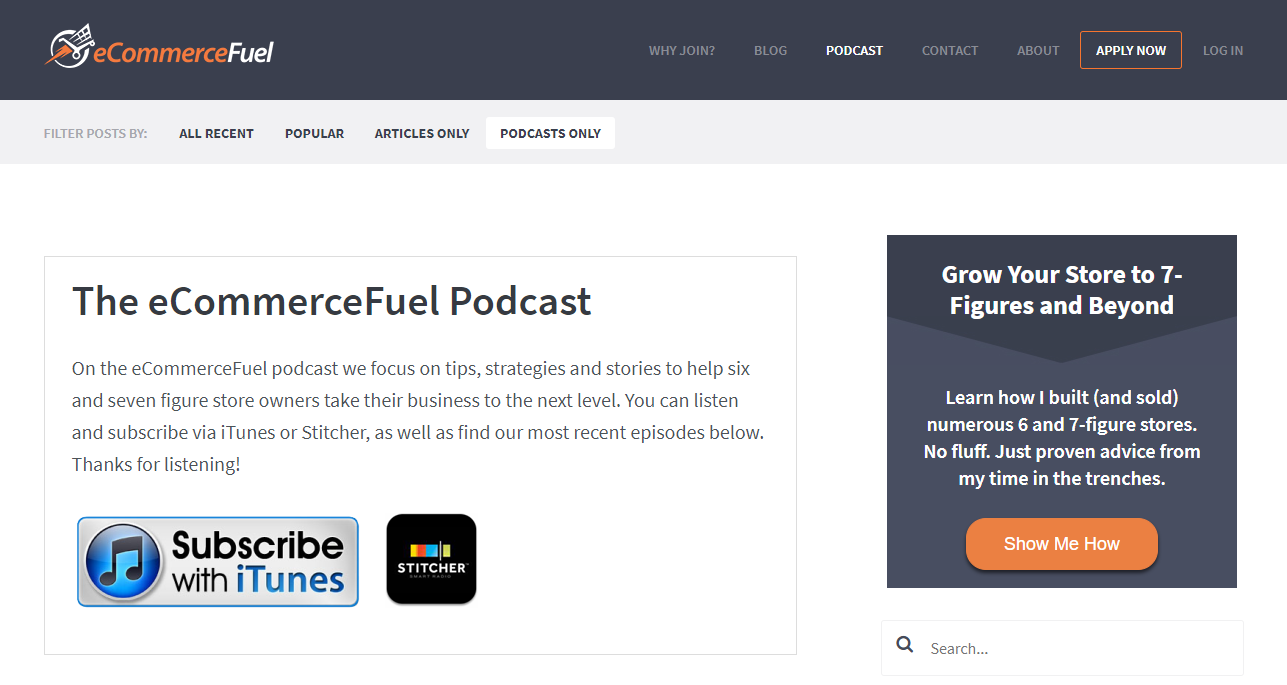 Host: Steve Chou, owner of Bumble Bee Linens
Tagline:  Become Your Own Boss and Spend More Time With Your Loved Ones
This is one of the most authentic eCommerce podcasts on bootstrapping eCommerce businesses. The interviews focus on successful entrepreneurs that have bootstrapped their businesses to improve their lifestyles without sacrificing what's most important. Steve himself has a ton of insights from his own eCommerce experiences.

Hosts: Corbett Barr, Chase Reeves, Steph Crowder
Tagline: A Podcast for Creative Entrepreneurs
If you're more of a creative entrepreneur, this weekly show is for you. It's full of advice for honest business owners who are out there to build what they care about and grow meaningful businesses. Many topics on this show reflect on their site, which provides honest business training from a tenacious community of entrepreneurs.

Host: Felix Thea, founder of TrafficAndSales
Tagline: Actionable Strategies and Ecommerce Marketing Advice
Shopify Masters is one of the focused eCommerce podcasts that deals mostly with platform-specific selling on Shopify. This show also offers great tips and inspiration for beginner store owners outside of Shopify. Successful eCommerce business owners share what they are doing to build their businesses by increasing traffic and sales, and live the life they want.
Host: Leighton Taylor, eCommerce website design professional
Tagline: The essential blog & podcast for ecommerce entrepreneurs
EcommercePulse takes the unique perspective of an eCommerce website designer and new business owner. The show tackles getting started with simple and practical tips and tricks that everyone can use. The Quick Tip segment shares helpful online gems that Leighton has discovered.

Host: Andrew Warner, young million-dollar entrepreneur
Tagline: Learn From Proven Entrepreneurs
If you are an ambitious entrepreneur just starting out, this is one of the best eCommerce podcasts you can follow. The show invites experienced and successful business owners to teach about the ups and downs of the entrepreneur life and how to strive for success.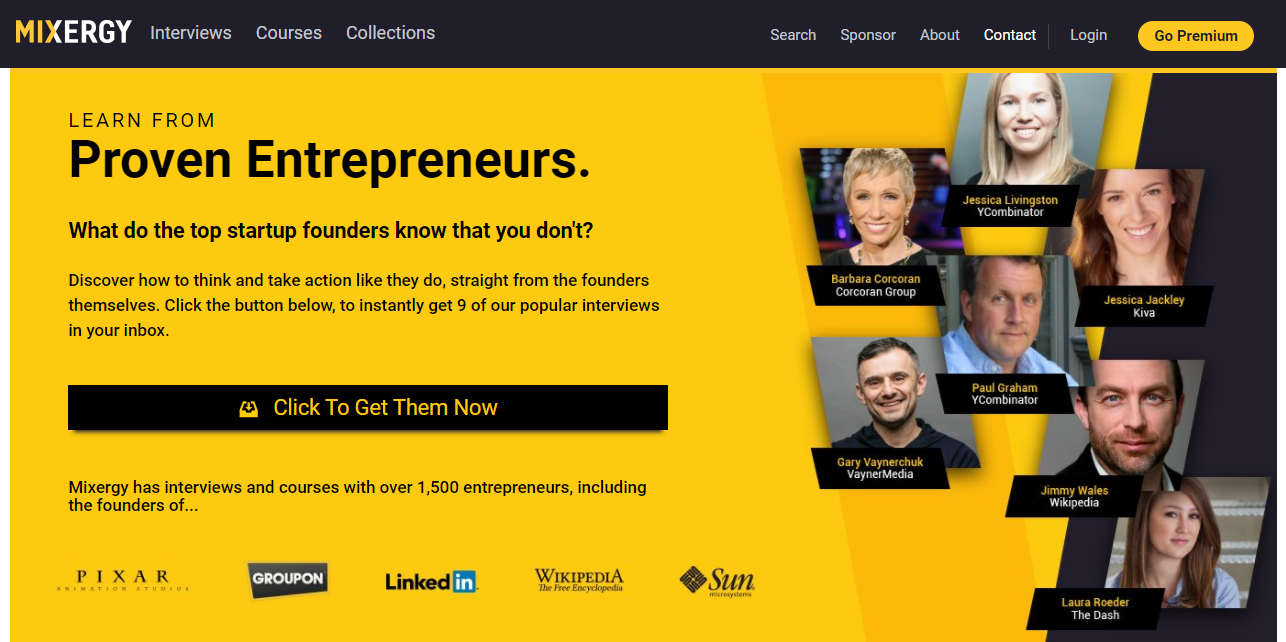 Hosts:  Jason "RetailGeek" Goldberg, SVP of Commerce at SapientRazorfish and Scot Wingo, Founder and Executive Chairman of Channel Advisor.
Tagline: Shopper marketing for an evolving world
Led by two of the brightest eCommerce veterans, this show presents industry facts and expert tips alongside current events. Both sharply relevant and interesting, this show digs deep into what's hot in the eCommerce world.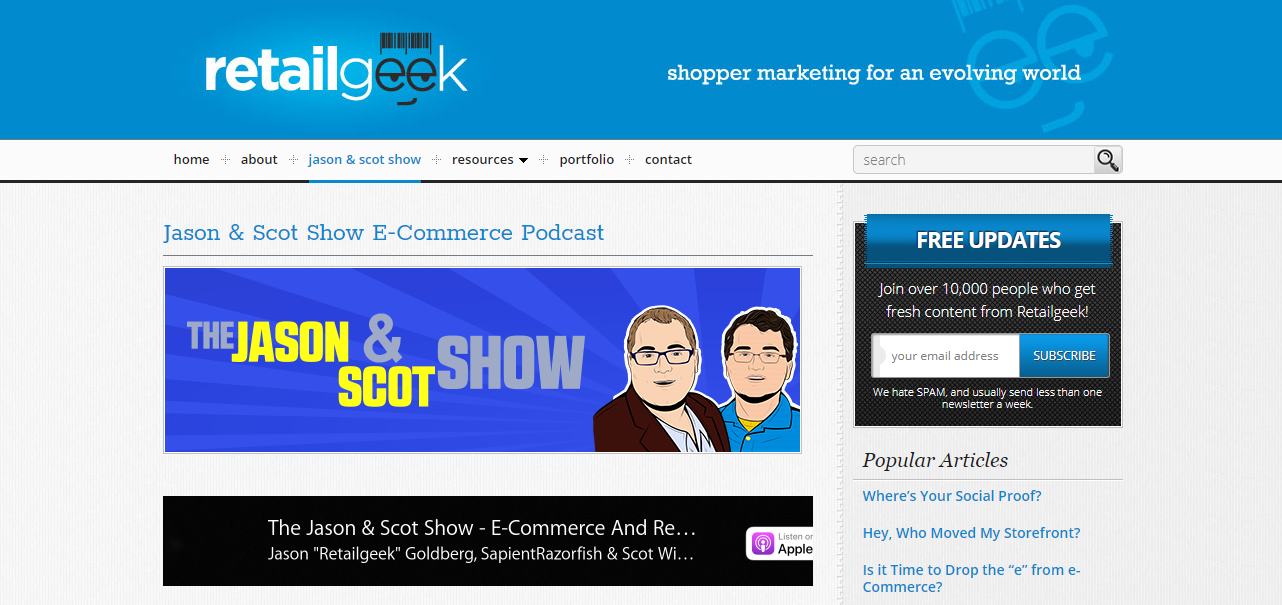 Hosts: Terry Lin, pioneering eCommerce podcaster and owner of Baller leather and Forever Home, and Travis Marziani, owner of B Dancewear and Performance Nut Butter
Get the latest in eCommerce and online marketing from two successful business owners who struggled and triumphed in building their own online stores. There's a lot of useful behind the scenes tips on digital marketing with a software element for more efficiently running eCommerce operations.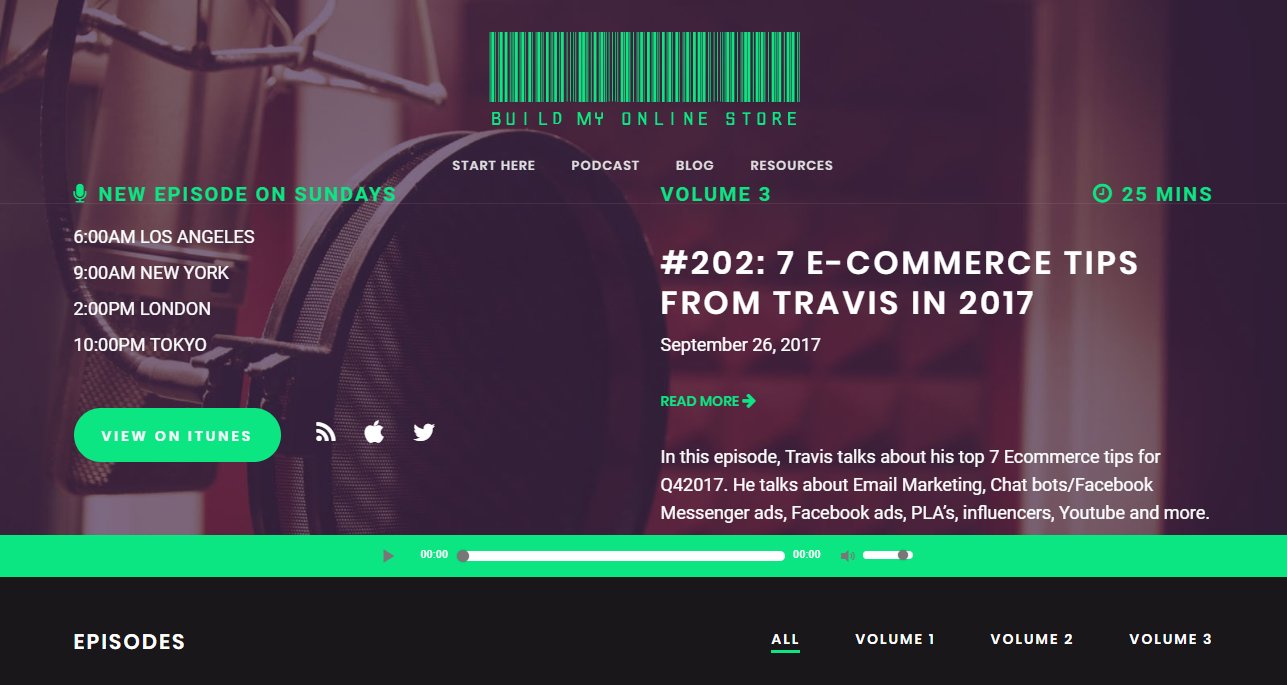 Host: Pat Flynn
Tagline: Smart Ways to Live a Passive Income Lifestyle on the Internet
This eCommerce podcast provides an awesome mix of instruction and inspiration for building online businesses. The strategy and advice for staying ahead of the game extends past selling products online. The simple approach, however, renders the shared marketing methods easily applicable to almost any business.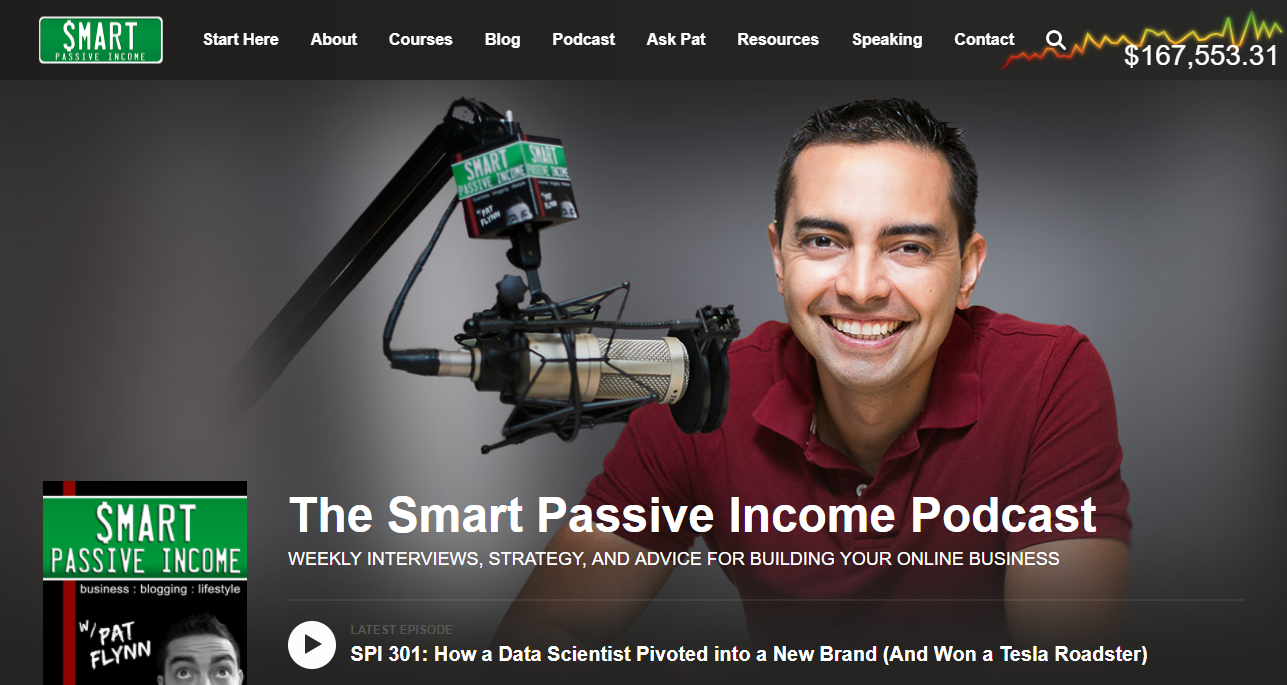 Host: Billy Murphy, influential blogger and highly driven serial entrepreneur
Tagline: Want to create businesses that print money and operate passively?
From a hit blog to an in-demand show, this eCommerce podcast shares Billy's no-nonsense and out of the box business problem solving skills. The show goes really deep into working out eCommerce issues with a straightforward approach and intrinsic motivation to keep moving forward. Whether an interview or the rarer discussion monologue, this show is full of solid ideas and concepts.
Host: John Lee Dumas, serial entrepreneur
Tagline: Ready to IGNITE your Entrepreneurial journey?
This daily podcast focuses on the real journeys of successful entrepreneurs, discussing their worst and best business moments. Learn from the experiences of someone struggling on the hamster heel of erratically different career paths and finally discovering his calling. This show is inspired and highly motivating for business owners who are trying to get over those humps. Listen to those who have made it big through from failure to the ah-ha moment and the steps to take to build from there to success. The highlight of the show is the lightning round where six questions are fired off to collect value-packed resources and actions steps.
Host: Chris Guillebeau, world traveler, host of the World Domination Summit, and New York Times bestselling author of The $100 Startup and The Art of Non-Conformity, and more.
Tagline: A side hustle isn't just nice, it's necessary.
This is an action-packed short eCommerce podcast for people who aren't quite ready to quit their day jobs. Inspiring entrepreneurs share their stories in 10 minutes, going straight to the heart of their successful side hustles while maintaining full-time jobs. This is the daily show for you if you are looking for inspiration for supplementary income or want to bootstrap with the security of a full-time job.
Hosts: Dan Andrews and Ian Shoen, location independent lifestyle entrepreneurs
Tagline: Personal and financial freedom through small business ownership.
From the website with an imperative to help entrepreneurs connect and build profitable location independent businesses comes the show that shares real stories of micro-multinational business owners. Traveling the world, the hosts and their guests talk about internationalization and personal freedom every week. If you want to run your business from anywhere in the world, this is the show to give you tips for getting on the right track with your ventures.
Host: Spencer Haws, niche website guru and creator of the Long Tail Pro keyword research tool
From years of experience building niche websites targeting low competition keywords, learn Spencer's practical tips on hyper-targeted niches. This is the show for online merchants who need solutions to creating and running niche eCommerce businesses. The basic principles, however, are highly transferable to other types of eCommerce stores as well.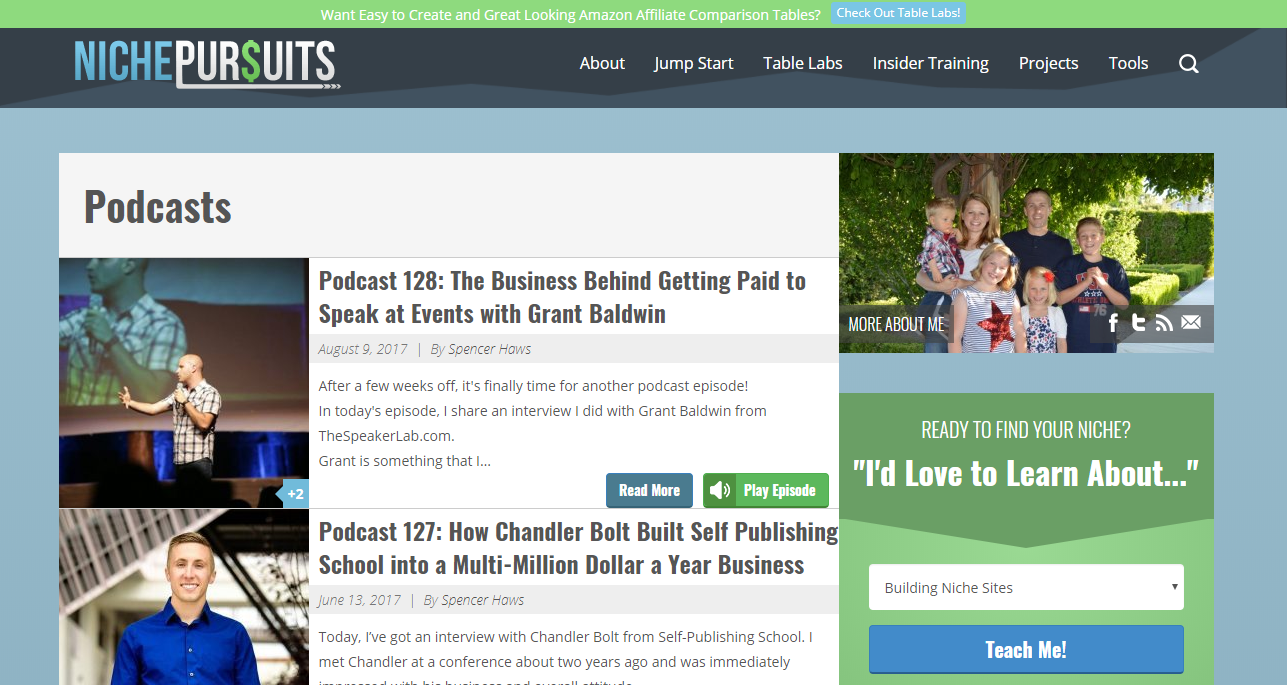 Host: John Jantsch, leading small business coach and author of Duct Tape Marketing
This eCommerce podcast boasts John's experience in guiding entrepreneurs to discovering and navigating their best path to profit. If you believe that your small business needs a consistent and solid marketing workflow to succeed, then this show is the one for you. Running and marketing small businesses form the core topics of the show, and the advice is good for offline pursuits as well.
What are you waiting for?
Click on that eCommerce podcast that caught your fancy and get started today. Don't worry about choosing the right one – just go with your gut. You are an entrepreneur after all, aren't you?
There's no time like now if you really want to get going on the path to success!