Start Selling Online
If you're like most of the people that read my site, you're impassioned about starting or running your own business and you're always seeking out new opportunities. You've seen the craze of eCommerce and its 20%+ year over year growth and you want to get your feet wet selling online. Even better, you want to start with drop shipping so you never have to touch the physical product.
For one reason or another, it hasn't happened yet. For the people that have reached out and asked me to chat about eCommerce and drop shipping with them, the most common factor seems to be not having a starting point. As one person told me, "they don't know what they don't know."
Are You in this Situation?
Take a read through these questions and be honest if any of them resonate with the position that you're currently in.
You want to start selling online, but have no idea where to start?
You've started the initial research into drop shipping and eCommerce, but you're still unsure of the best path forward.
You've built your own online store, but are not seeing enough sales to create excitement.
These are all roadblocks that eCommerce entrepreneurs hit as they are starting their first online store. Hell, I know that I hit all of them multiple times as I was starting up my drop ship stores.
I Understand You
I completely get it. I started selling online as a 20 year old still juggling business, economics, and mathematics courses in college. I had an entrepreneurial friend (who I continue to work with today), who was interested in selling online and we dove into it without much hesitation. Because I was so new to the industry and its operations, I experienced many road blocks along the way that created a lot of frustration.
But I fought through, and it's resulted in a life I couldn't have been able to achieve through a normal 9 to 5 job. Being the CEO of Portlight (my first eCommerce business selling on Amazon.com), building and managing multiple eCommerce drop ship stores for clients (using Shopify and WooCommerce), and then becoming the CMO of FreeeUp (an online hiring marketplace specialized for eCommerce businesses), I've learned that eCommerce requires A LOT of dedication and perseverance.
The bright side is there is ample potential for new businesses to enter.
My Mission for this eCommerce Content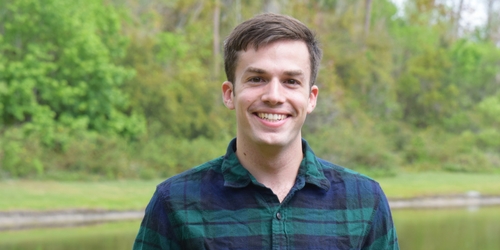 I have a deep rooted passion in helping others build an entrepreneurial life. Through this blog, the podcasts that I'm interviewed on, and my book, Free Up Your Business, my mission is to provide you with actionable steps to start your own eCommerce business from the ground up.
There are hundreds of eCommerce coaches and consultants out there teaching their methodologies so I've focused on keeping my content as simple, informative, and actionable as possible. I want you to read an article, learn something new, and be able to implement it immediately while starting your eCommerce company.
I aim to help hundreds of eCommerce startup entrepreneurs build a business that works for them and allows them to live the life they desire most. To get started, follow the steps below…
The Ultimate Guide to Start a Dropship Business
Below is a comprehensive guide that I put together on starting your own dropship eCommerce business from scratch.
Bonus Materials
Tell Me About Your Business
Want more knowledge on drop shipping and eCommerce? Set up a 30 minute phone call with me and we can dive deeper into the business you're seeking to build.